Tutt and Carroll Paints 'South Bend for Pete' Mural on Madison Oyster Bar – September 2019
This past weekend the studio painted a large-scale 'South Bend for Pete' mural on the North face of Madison Oyster Bar.

Pete Buttigieg, Mayor of South Bend, is currently running in the Democratic primary for President of United States of America. He launched his campaign from the Studebaker train dock in April "to tell a different story than 'Make America Great Again,'" and in the months since, his message of freedom, security, and democracy has resonated with millions far beyond our mid-sized Midwestern city.

A steady belief in Pete's vision sits at the heart of Tutt and Carroll—it's fair to say this partnership wouldn't exist had he not returned to South Bend some nine years ago. When we consider our purpose here in our hometown, we identify with this excerpt from his April announcement speech:


Once in this city, we housed companies that helped power America into the twentieth century.

Think of the forces that built the building we're standing in now, and countless others like it now long gone. Think of the wealth created here. Think of the thousands of workers who came here every day, and the thousands of families they provided for.

And think of what it must have been like in 1963 when the great Studebaker auto company collapsed and the shock brought this city to its knees.

Buildings like this one fell quiet, and acres of land around us slowly became a rust-scape of industrial decline, collapsing factories everywhere.

Houses, that had been filled with life, love, and hope, stood crumbling and vacant.

For the next half-century it took heroic efforts just to keep our city running, while our population shrank, and young people like me grew up believing the only way to a good life was to get out.

Many of us did. But then some of us came back.

We wanted things to change around here. And when the national press called us a dying city at the beginning of this decade, we took it as a call to arms.

I ran for mayor in 2011 knowing that nothing like Studebaker would ever come back—but believing that we would, our city would, if we had the courage to reimagine our future.

And now, I can confidently say that South Bend is back.


This project was funded and accomplished by a group of individuals in South Bend, a true community effort:

Funding
Ed and Julia Jordanich, John Garry, The South Bend Awesome Fund, Kathleen Neal, Scott and Susan Ford, Rudy Reyes Jr., Brad and Regina Emberton, Paul Phair, John Jessen, and Gavin Ferlic

Location
Madison Oyster Bar owned by Dominic Simeri and managed by Rosa Federico, and Saigon Market

Painting Crew
Jacob Titus, Helen Cramer, John Garry

Support Crew
Kristen Titus, Dustin Mix, Maria Gibbs, Jason Miller, Anthony Laguardia, Dalton Lemert, and Dan Eggleston

Special Thanks
Terry Meehan of Fiddlers' Hearth for coffee and brunch, Tieal Bishop for use of her GoPro, and Hyperakt for Pete For America's design toolkit

All but the first coat of paint was accomplished in a fifteen-hour stint through the night of Saturday, September 7th. We filmed a time-lapse of the process which we are pleased to share with you today: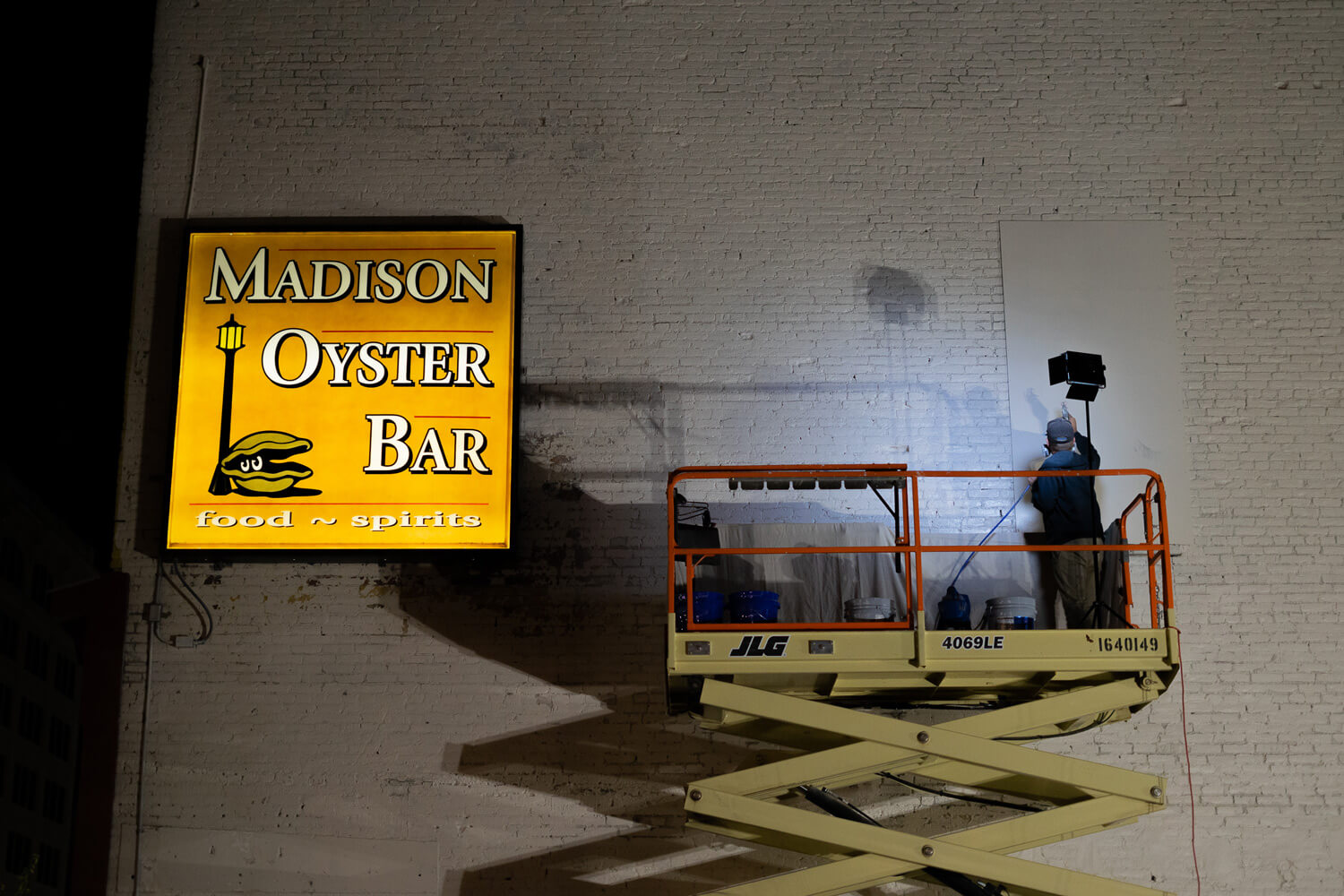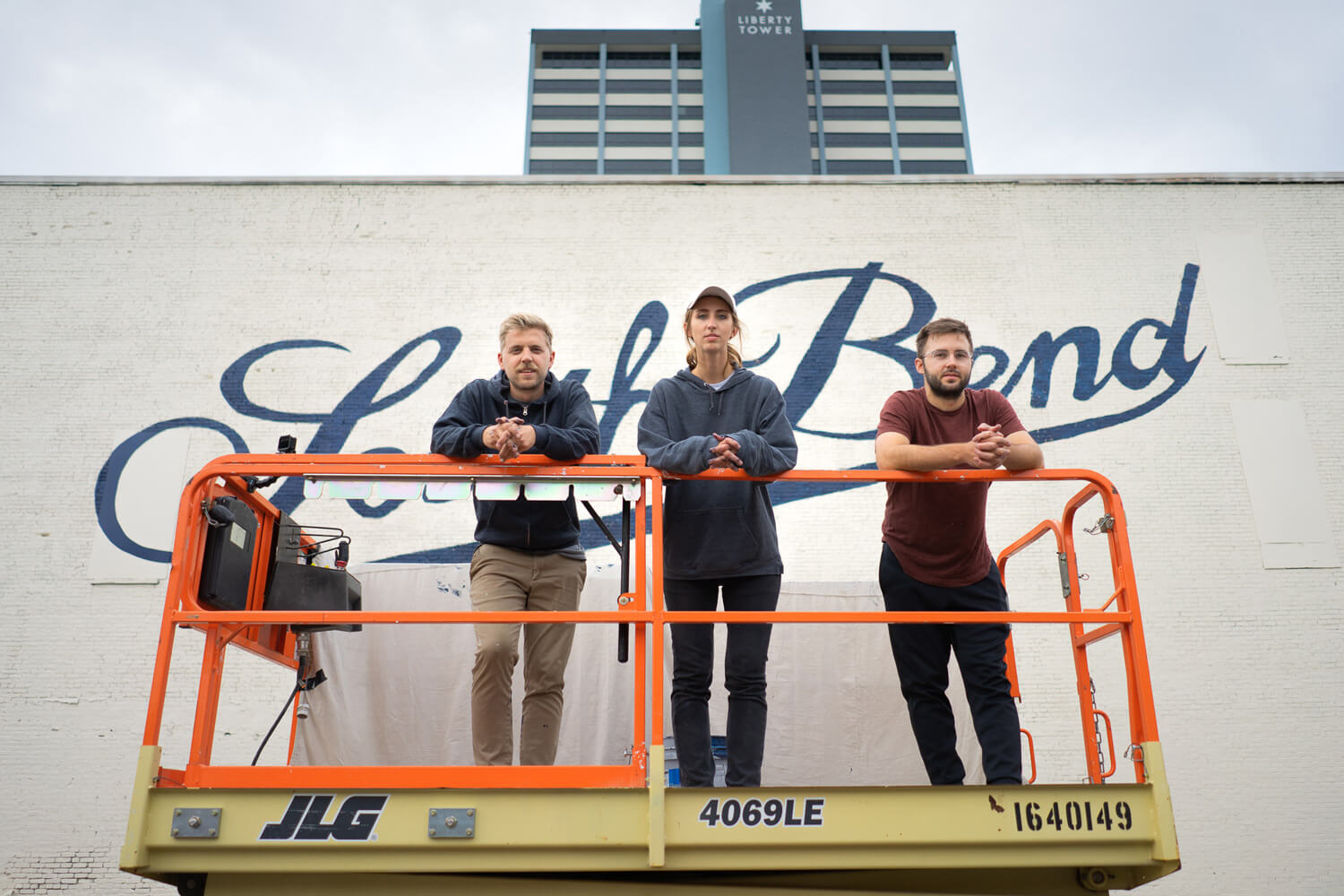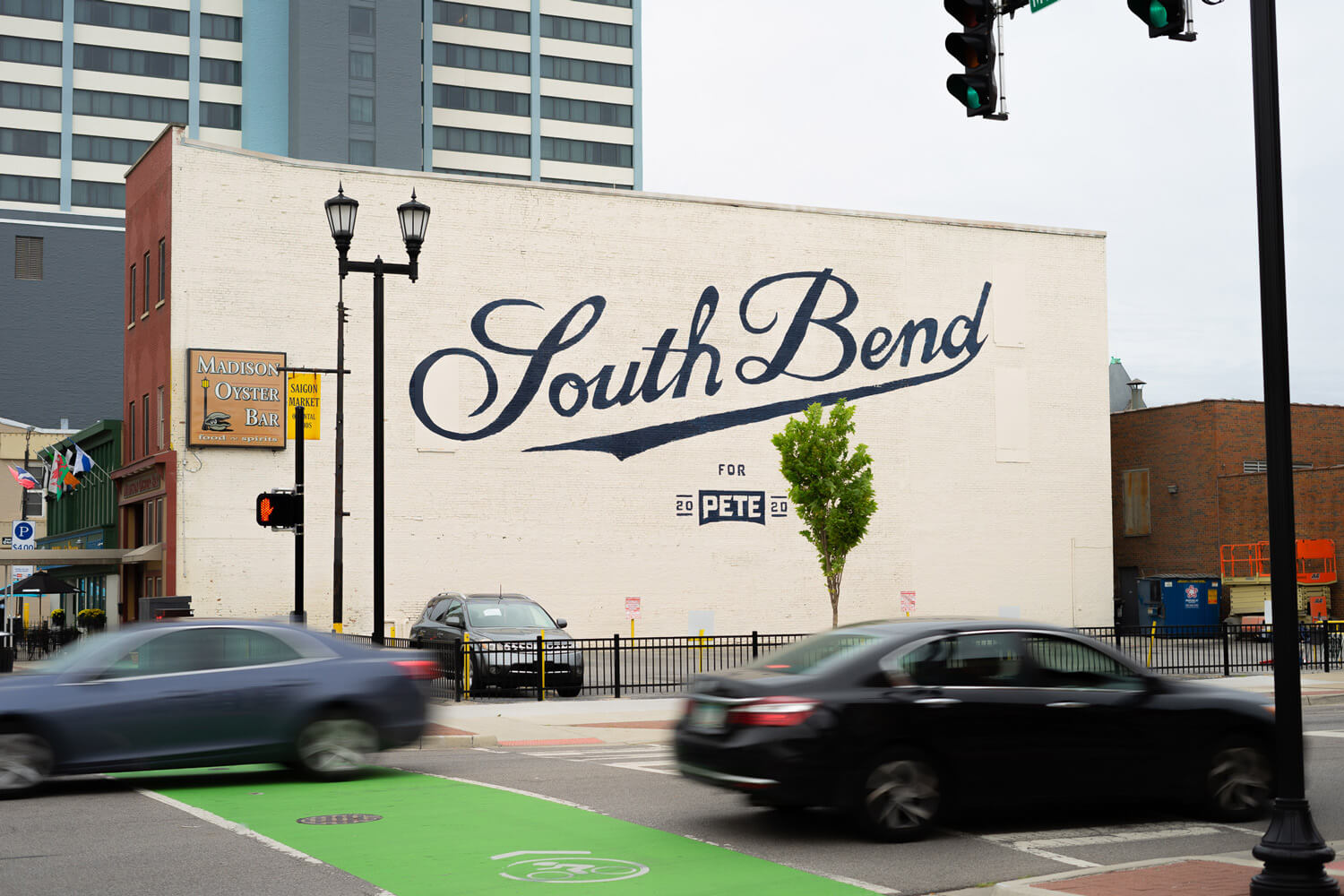 ###
Archive
Brand Identity for Vested Interest
Podcast Series Production with INVANTI
Site for Secretly Distribution
Visual Identity For 'Bendable'
Contributions To Pete For America Design Toolkit
Introducing Tutt and Carroll


Keep in touch and receive studio news: