Tutt and Carroll Designs Brand Identity for Vested Interest – August 2019
Earlier this month, the studio was brought on to design the brand identity of Vested Interest.

Vested Interest is a 100-year old family-owned dry-cleaning facility being transformed into a community of small businesses who create new jobs and preserve time-honored trades in South Bend.

After Ziker Cleaners moved to a new facility in early 2017, David Ziker struggled to find a new buyer for the aging complex. Soon after, he and Rami Mikhail-Sadek (co-founder, LangLab) began to develop an ambitious plan to fill the 70,000 sq. ft. with business and artistic milieu.

It's working. Today, eighteen entities, including Tutt and Carroll, call Vested Interest home. During a recent West.SB event inside INVANTI's office, Mayor Pete Buttigieg expressed why this is of historical significance to South Bend:


Vested Interest and INVANTI both characterize a lot of what is special about South Bend. This community is America's greatest answer to those who believe that we're going to find greatness by looking to the past. What we have here is a living example of how we take elements from our past—we don't pretend that our past is gone forever, we don't ignore where we came from—we take the elements from the past and then fuse them with original thinking, and ideas that are going to find new value in those elements and fashion a whole different kind of future out of them.

What that takes more than anything else is courage, creativity, and ideas. So when you see a group of motivated, intelligent, diverse, high-energy people like the people here, this is the stuff that innovation and economic growth is made of, and actually even though the people who built this city in it's first industrial wave 100 years ago would not recognize many of the things you're working on, I actually think the best chance we have of emulating those very original thinkers in the past is to emulate their focus on the future. And so I think the best parts of the spirit where South Bend came from is alive in what these folks are doing.


Joseph Ziker was born in Russia in 1896 and emigrated to the United States as a lone teen. By 1919, he was working as a tailor in South Bend, and in the early 1920s he opened his own shop here on Sample Street where, a century later, we work today. We set out to design a brand identity that would make him proud of what his labor has borne.

Alongside the identity, we built a small site to host information about available spaces and a list of current occupants. It is now live at vestedinterestsb.com.

Here is a sample of our work: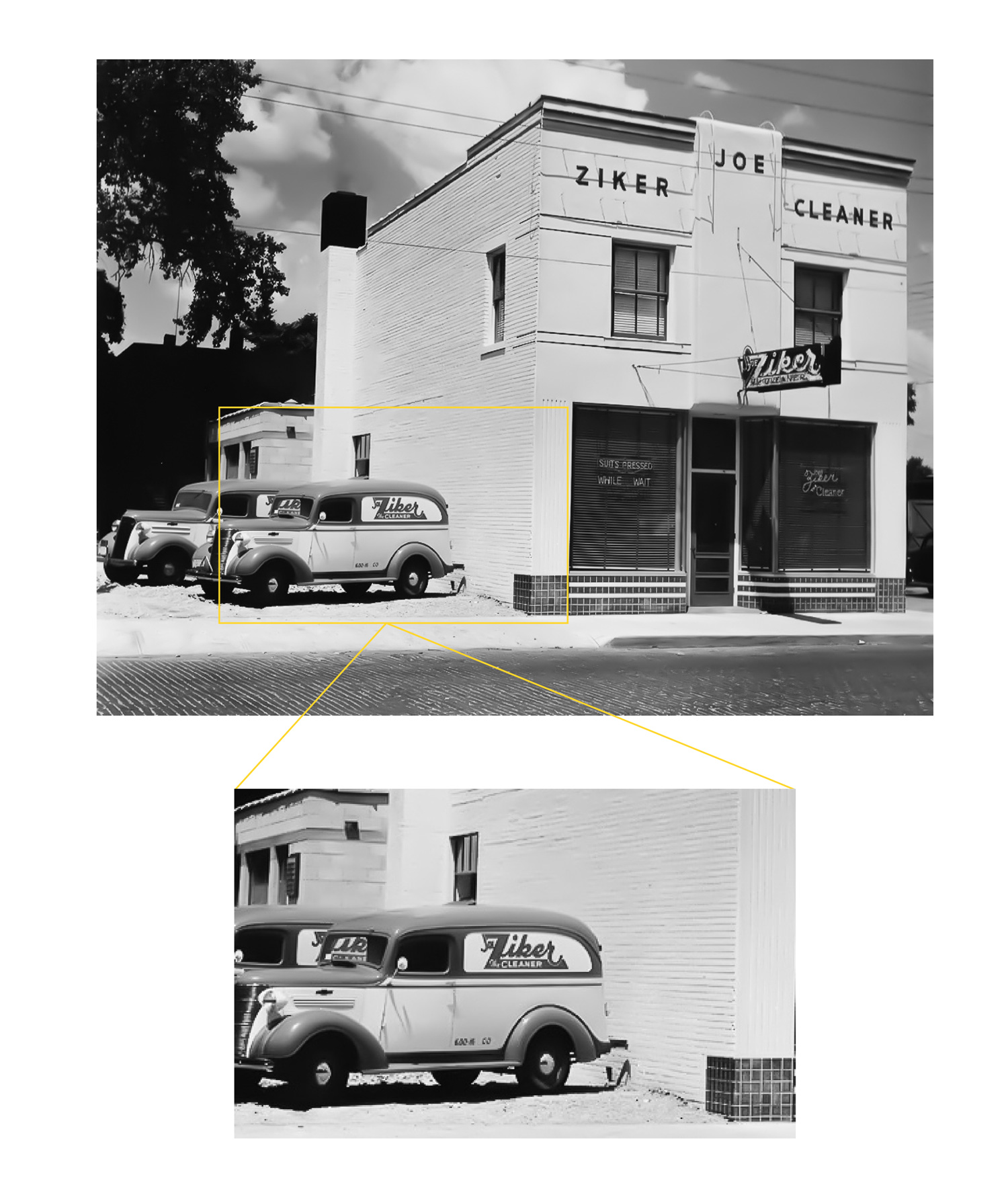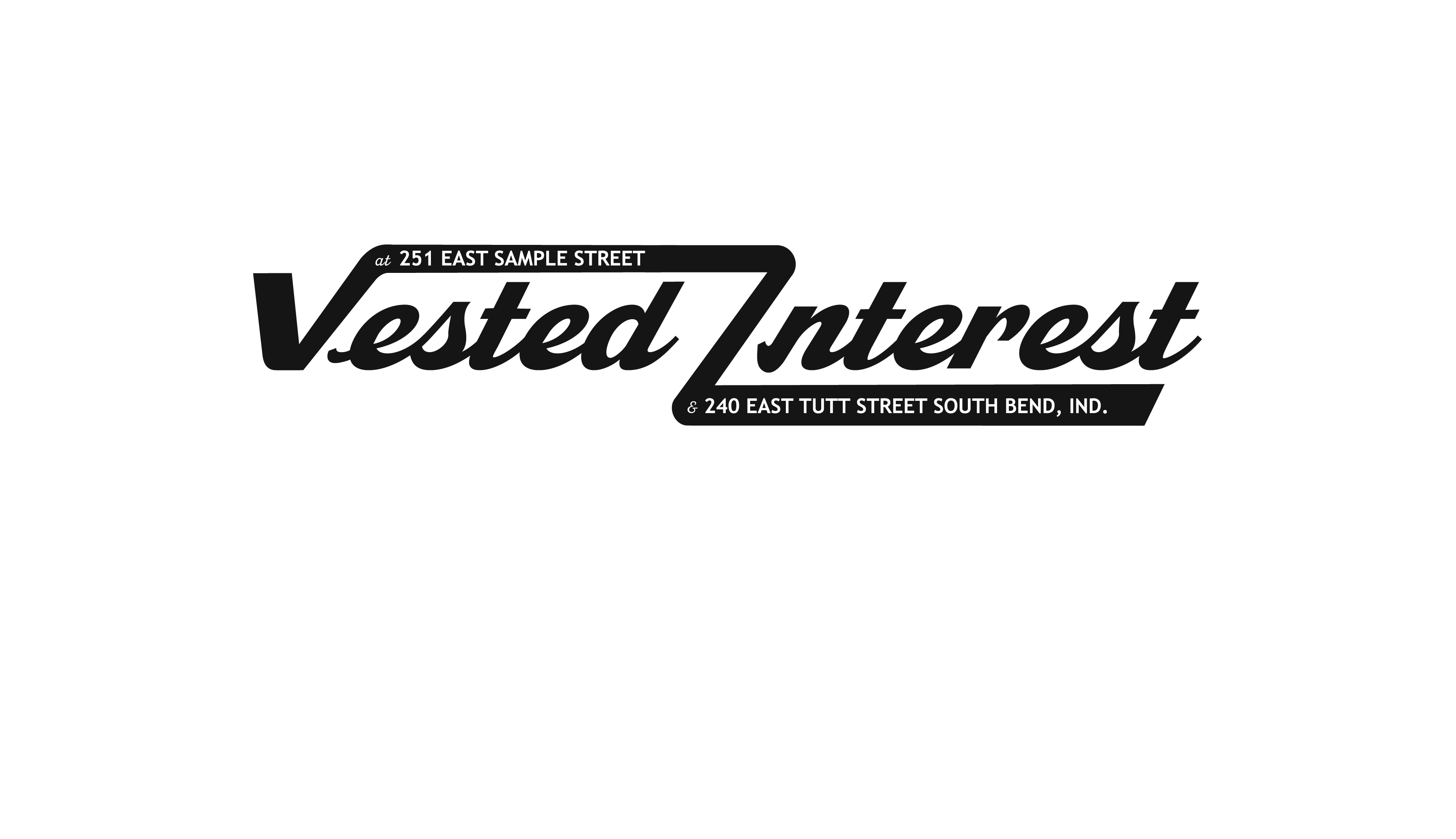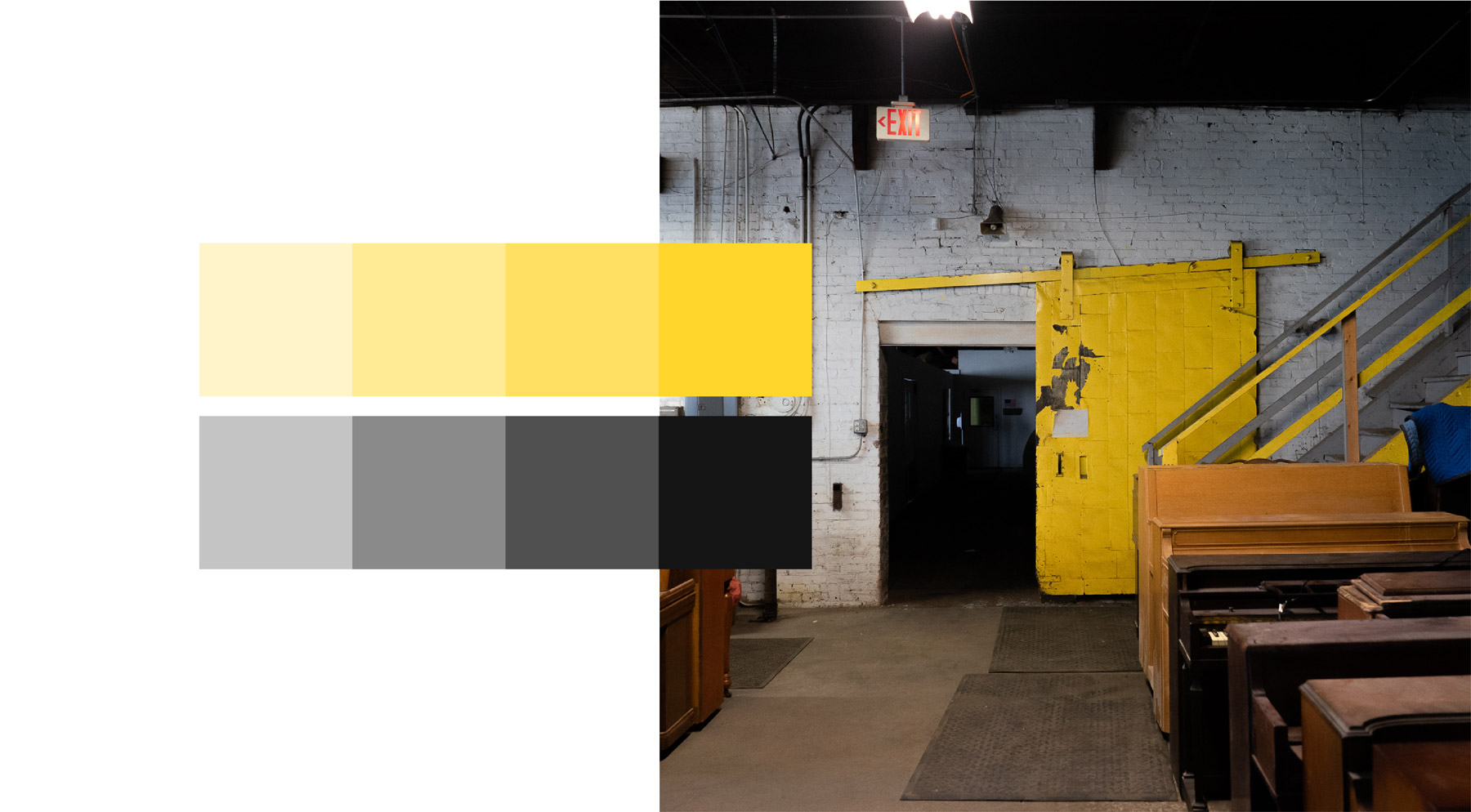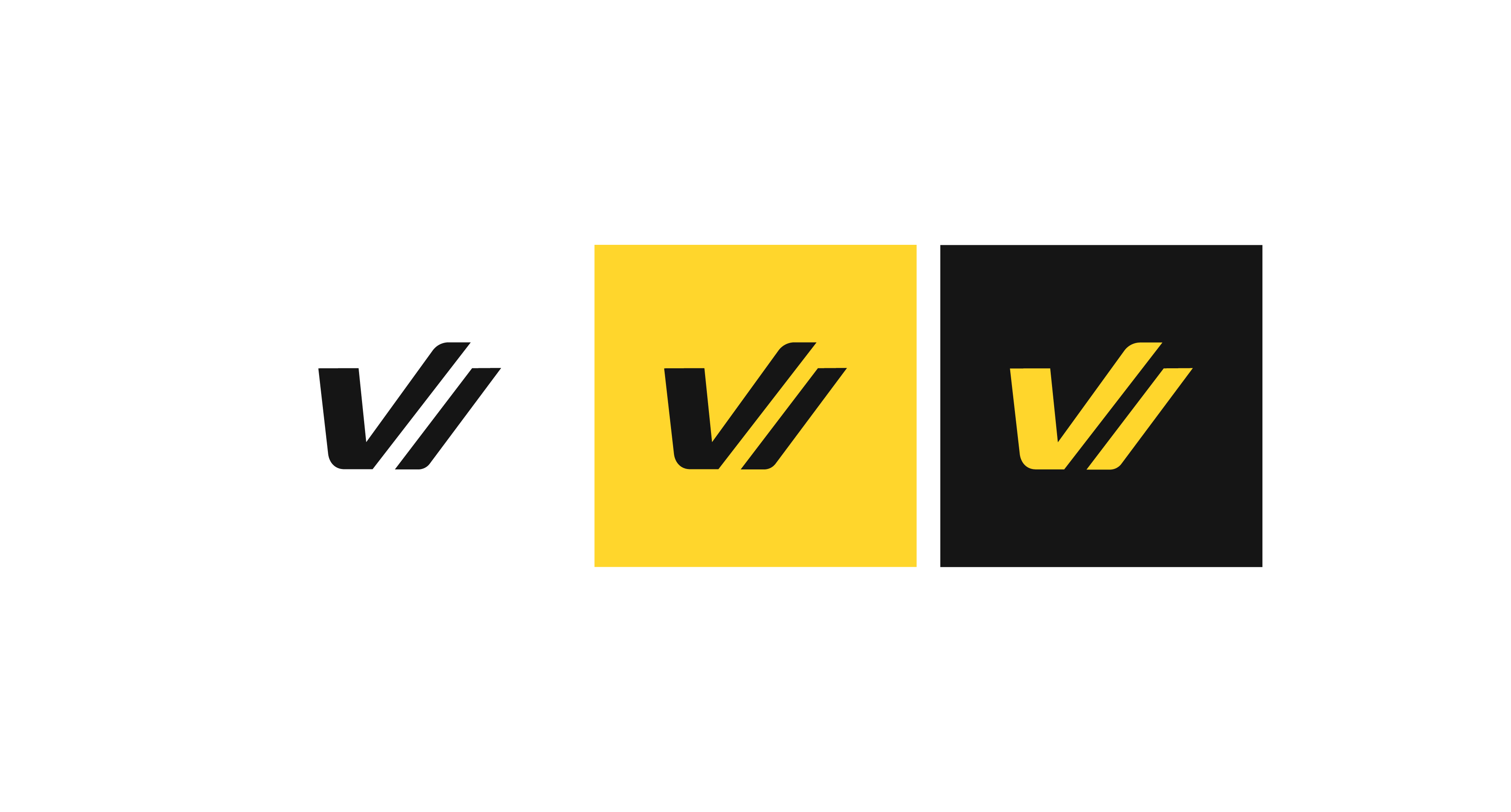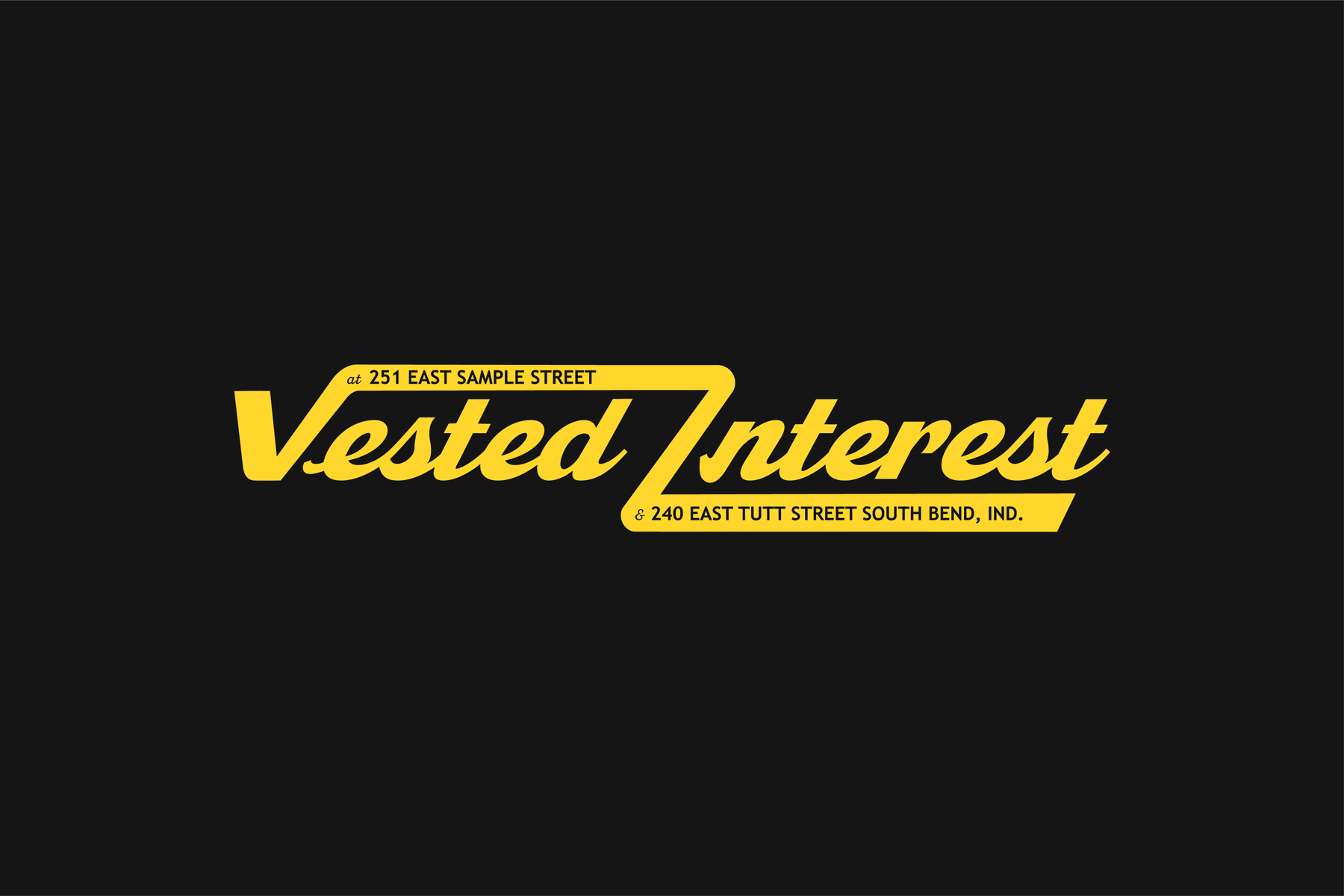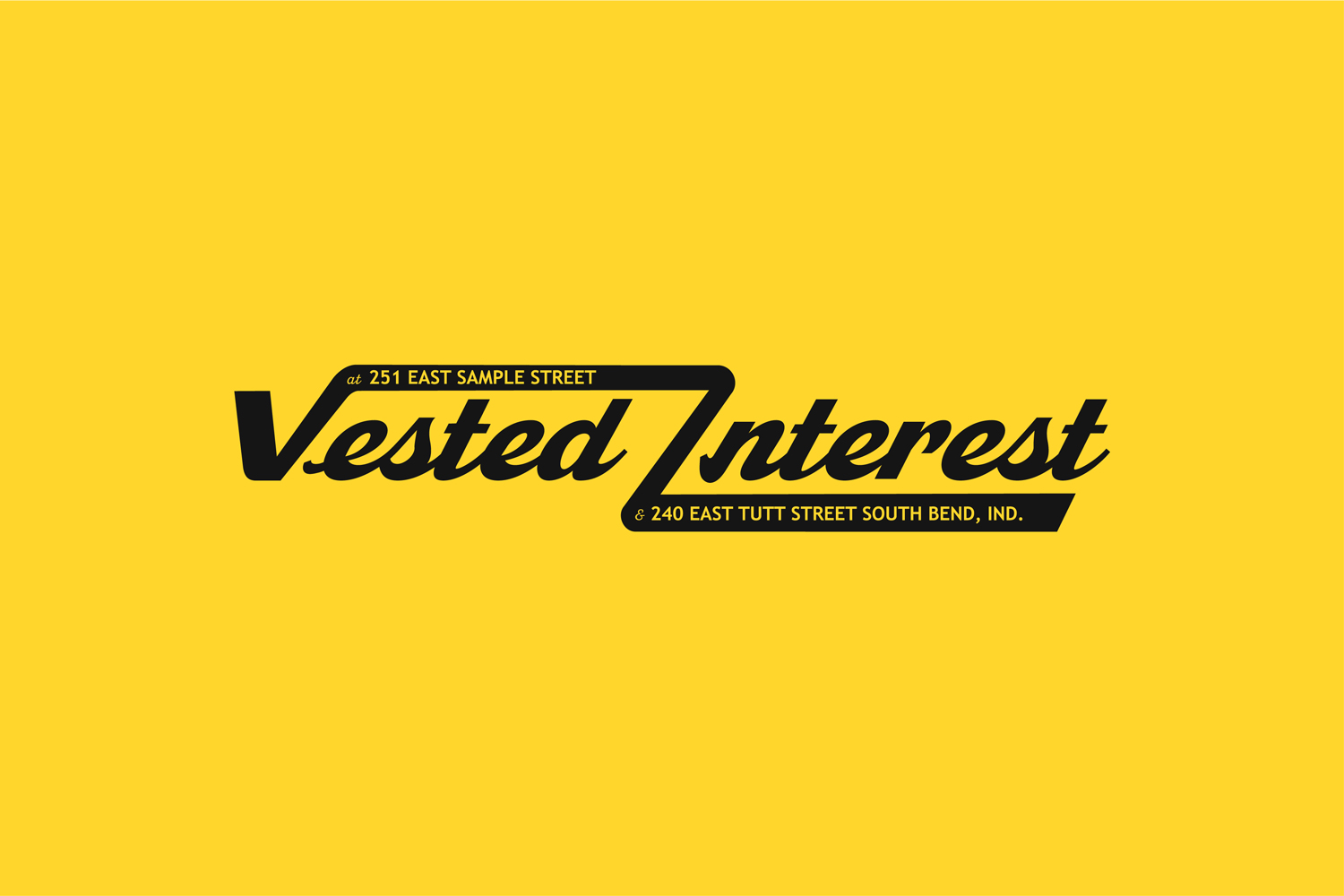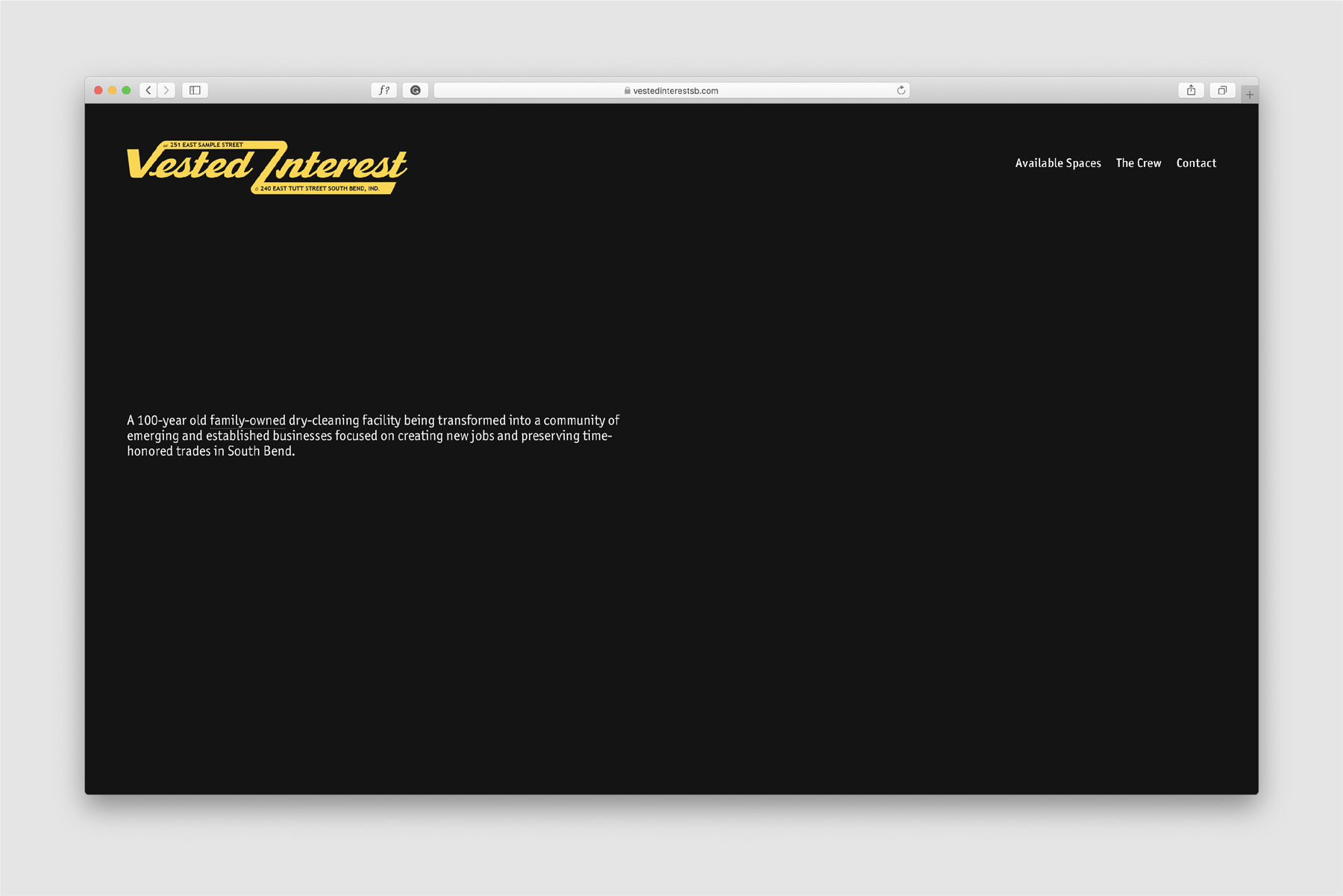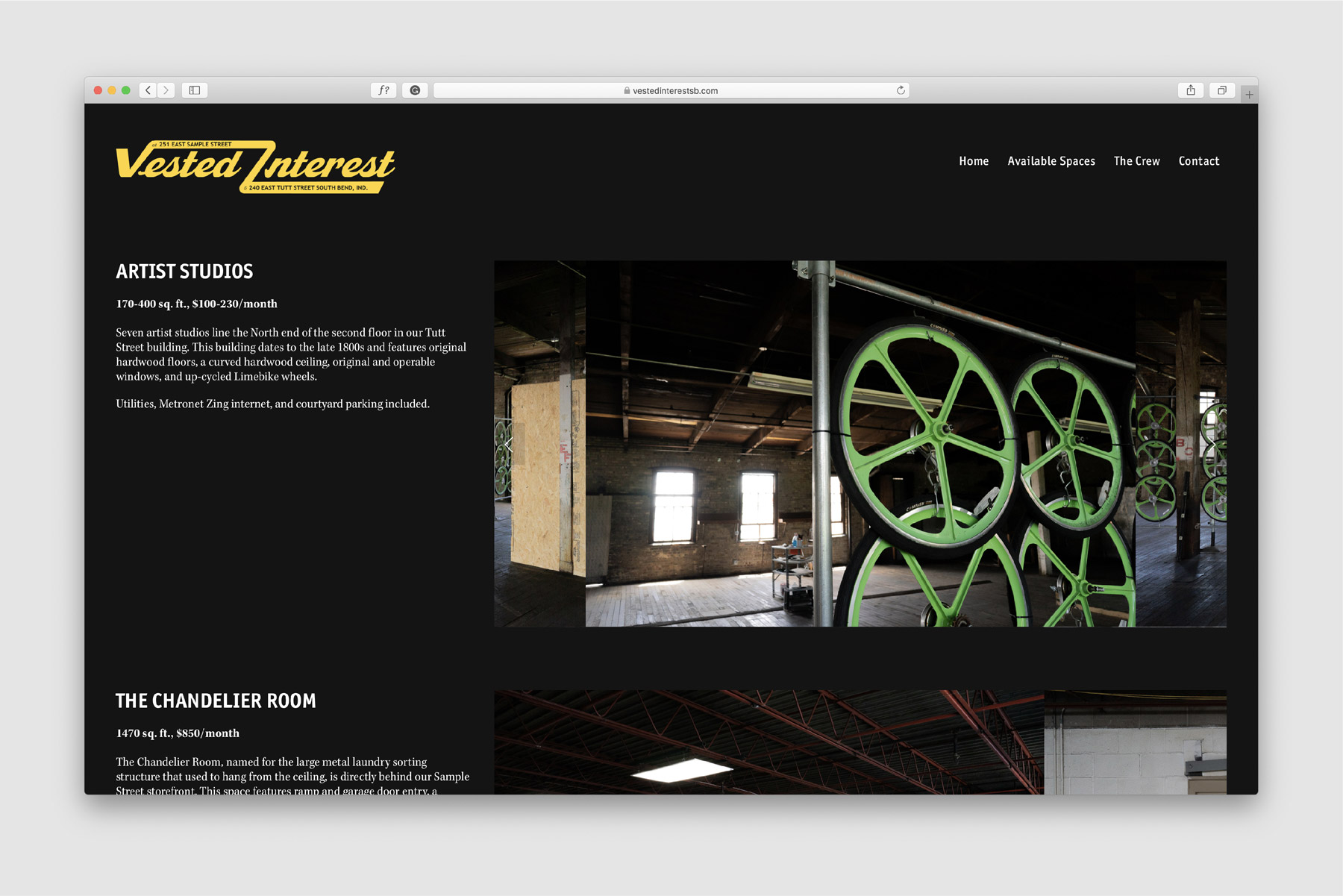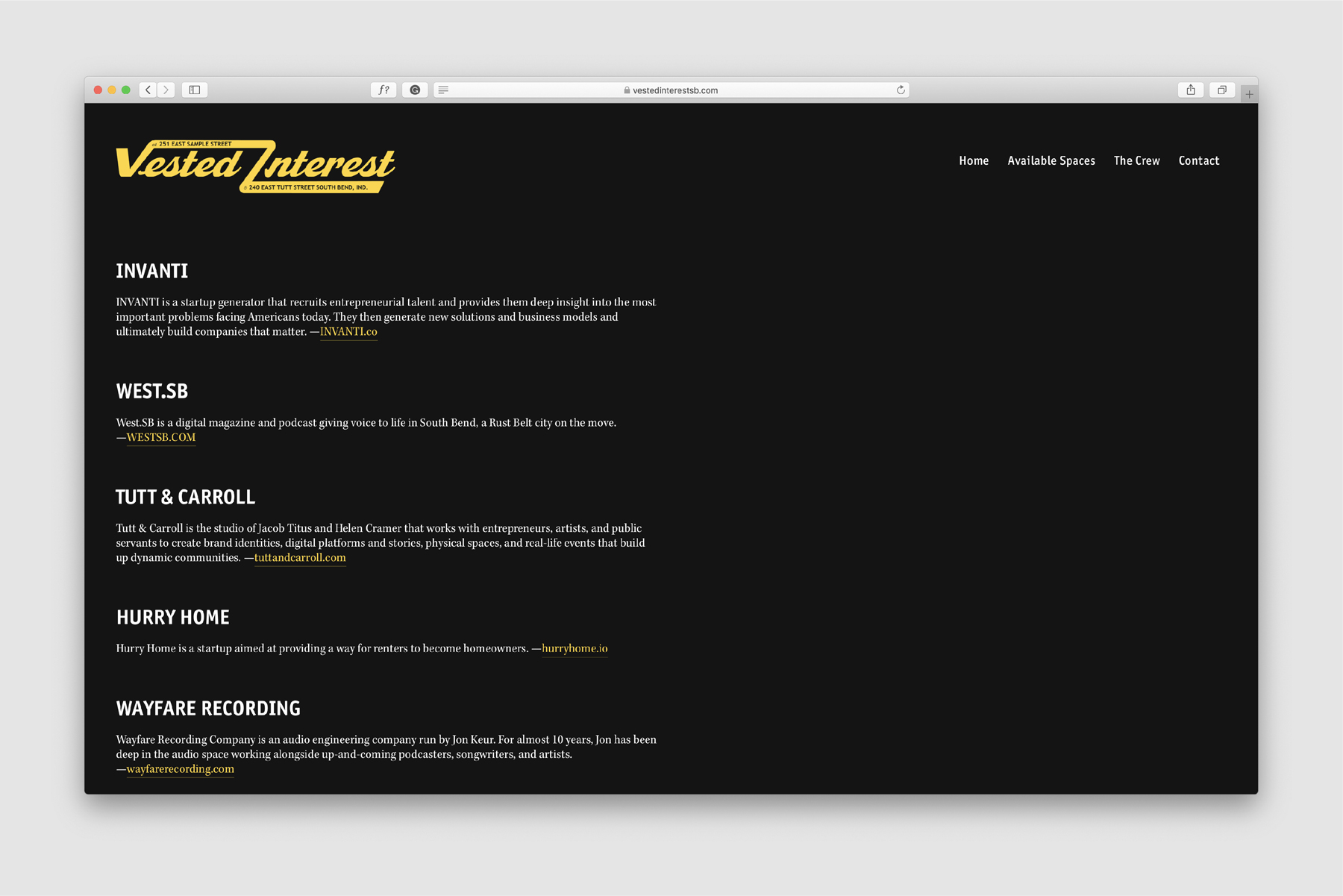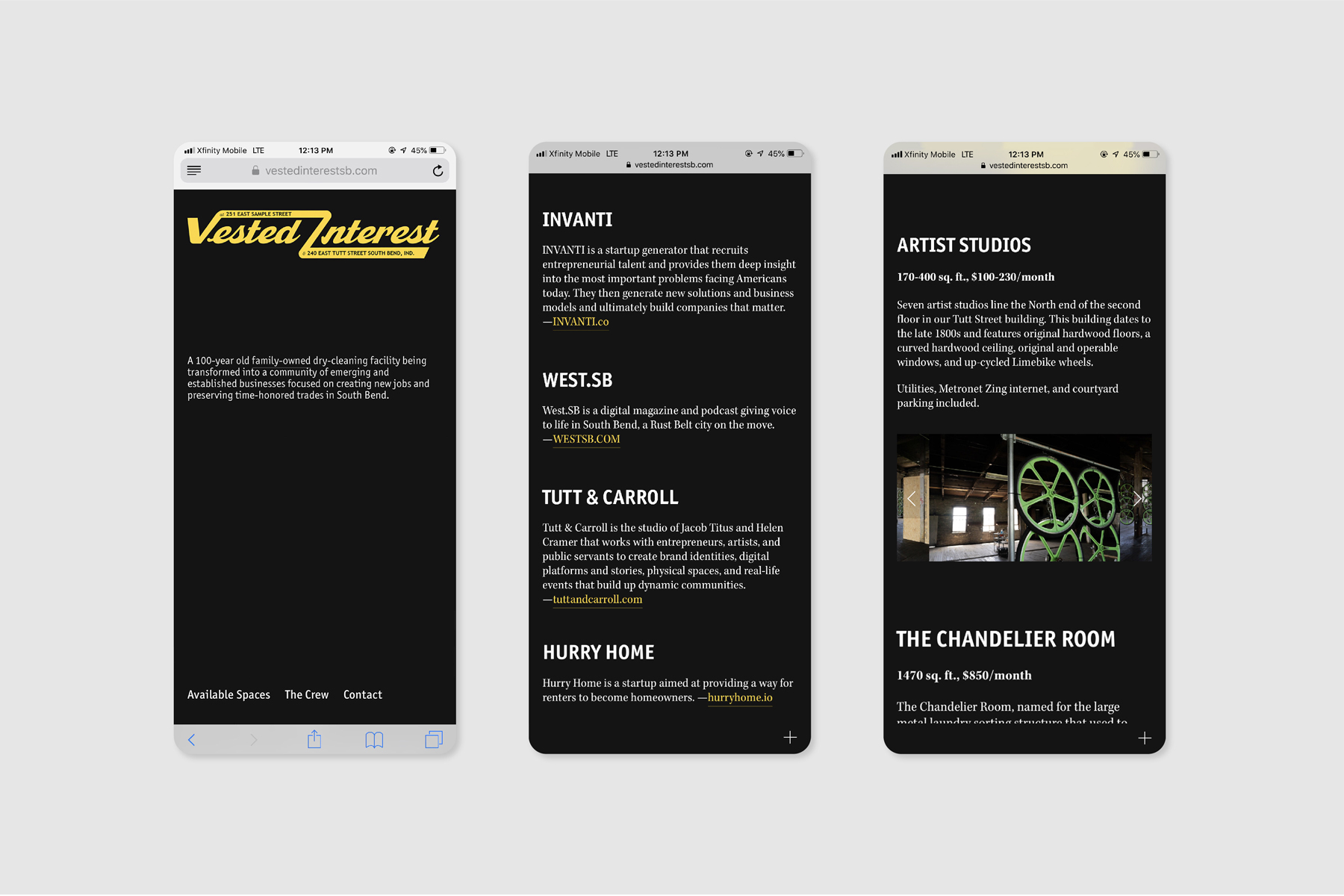 ###
Archive
Podcast Series Production with INVANTI
Site for Secretly Distribution
Visual Identity For 'Bendable'
Contributions To Pete For America Design Toolkit
Introducing Tutt and Carroll


Keep in touch and receive studio news: